Cannabis Cultivation
with a Conscience
Plants grown VEGANICALLY are healthy, resulting in buds full of robust and flavorful terpenes that are naturally derived to provide a pure sensory experience. With Pure Coast Veganic's Cannibis, we highlight each strain's unique flavor profile, providing a smooth and clean-tasting experience that is GOOD TO THE LAST PUFF!
At Pure Coast Veganic Cannabis we trust the Terps! Naturally derived to ward off pests and attract pollinators, terpenes are an innate part of the plants' immune system and an essential component of their overall health.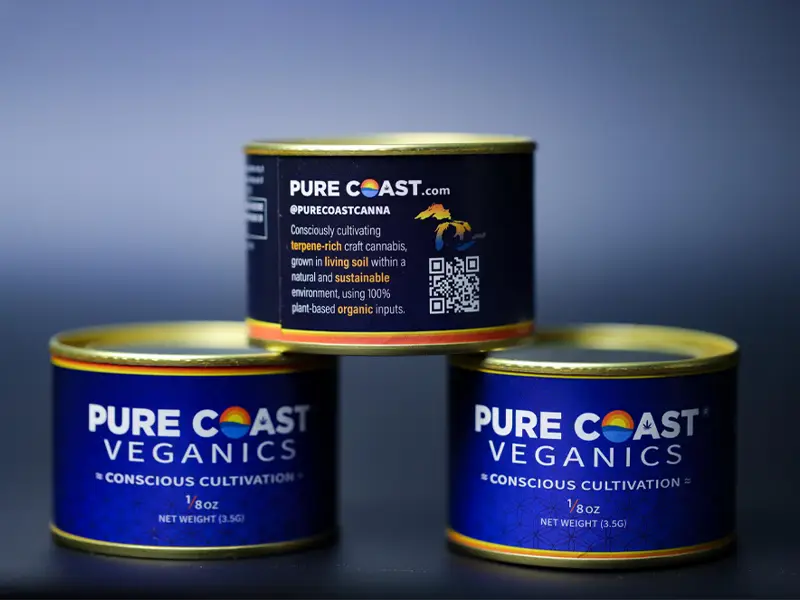 Sustainably Grown and Packaged!
From the way we grow, and the way we package, to the farm and facility itself, Pure Coast Veganic Cannabis stands out as a prime example of our commitment to natural and sustainable practices. Our dedication to environmentally conscious methods permeates every aspect of our operations, and this includes the cultivation and production of our exceptional cannabis products. 
With Pure Coast Veganic Cannabis, we harmoniously blend nature's gifts with responsible techniques, ensuring that our customers can indulge in premium-quality cannabis while supporting a greener and more sustainable future.
Step inside our 24,000 sqft state-of-the-art cultivation facility, where we combine natural resources with technology to create an ideal growing environment.  Learn more about the technology that powers our purpose-built facility.