Nestled on 40-acres of tranquil farmland in beautiful Southwest Michigan. It has been our goal from the beginning to own and build our facility on farmland in order to operate on a campus capable of becoming sustainable and self-reliant. We sought to find a community that would be accepting of our core philosophies, while providing the support necessary to accomplish our goals. The overall 40-acre footprint of our farm will allow us to expand beyond our current operation.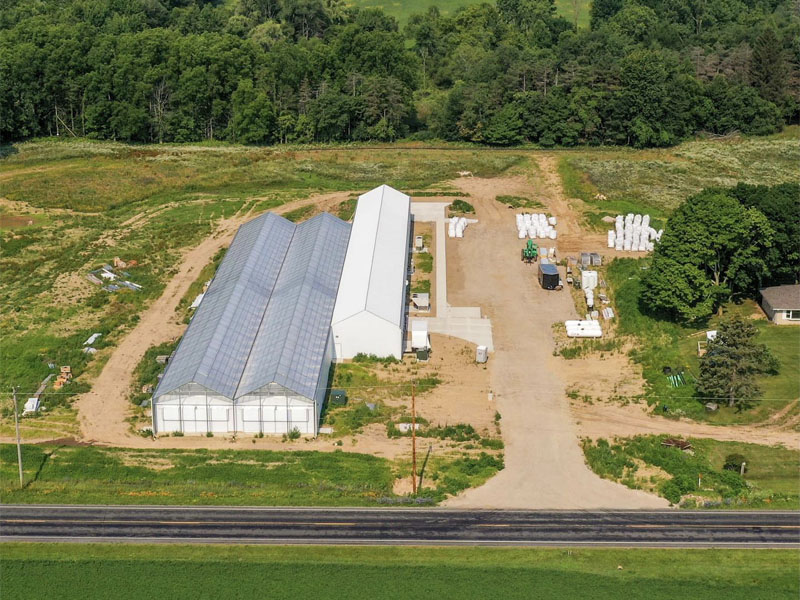 Our farm is robust in natural resources, local vegetation, mature trees, and wildlife that are all indicative of Southwest Michigan. Little Portage Creek, a protected nautral waterway, splits the property and runs through the heart of a small forest, flowing south ultimtley feeding into the St. Joseph River.
We have found a home that is quiet, secluded, and protected by farmland in all directions — providing a tranquil and safe environment for our team members, suppliers, and all visitors of Pure Coast.
Nature and Technology come alive to create the ideal growing environment. Learn more about the technology that powers our purpose built facility.