Prioritizing plants, planet, and people over profit.
VEGANIC Cultivation is a sustainable farming practice that combines 'vegan' and 'organic' methodologies. It is a hands-on craft that takes time, patience, and love while encompassing a respect for animals, the environment, and human wellness.
As in organics we never introduce GMOs, pesticides, or chemical fertilizers into our garden. Going beyond, veganic cultivation eliminates our dependency on animal waste, as there are NO animal by-products used in our LIVING SOIL. We only input PLANT-BASED ORGANIC nutrients, creating a natural environment that encourages functional biodiversity, without the risk of chemicals additives in our flower.
This CONSCIOUS CULTIVATION practice creates a cleaner, more sustainable garden from harvest to harvest.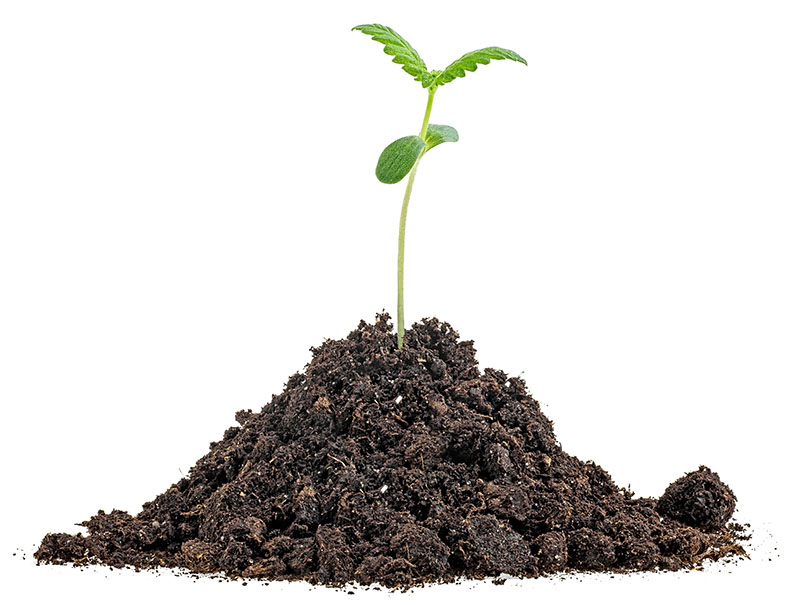 By feeding plants to the SOIL, in turn, the soil will feed the PLANTS.
VEGANIC Cultivation produces a LIVING SOIL full of active microorganisms that create a robust and natural growth environment.
Enhancing the soil fertility is achieved by utilizing plant-based composts, green manures, mulches, crop rotations, and other methods that are sustainable and ecologically viable. Eliminating animal by-products and chemical supplements, the PH levels in the soil naturally balance themselves, freeing up the plants to process wholesome nutrients in their own time.
By not relying on enzymatic processes and decomposition to break down nutrition, the plants REDUCE their energy needed to metabolize and REUSE it to create volatile oils, mature trichomes, and robust terpenes.
VEGANIC Cultivation demonstrates a safe and sustainable growing environment, with REDUCED dependency on large-scale animal farming operations.
Much of the animal waste used in agriculture, including organics, is derived from factory farms, which negatively impact the environment. In some instances, farm animals are raised in highly confined conditions and exposed to a variety of harmful contaminants, such as hormones and antibiotics. By utilizing plant-based nutrients to maintain soil fertility, we are non-dependent on animal waste and eliminate the potential for trace amounts of unwanted chemical additives.
Whenever possible, we source and REUSE plant-based nutrients directly from our farm. Veganic Cultivation breaks the link between livestock operations and organics, aiming to replenish the biodiversity of the plants and animals. It is a sustainable practice dedicated to the care of the land and the natural ecology that makes up our farm and some of the cleanest cannabis on the planet.
Our goal for every harvest is to achieve 100% nutrient bioavailability, resulting in a healthy plant that produces amazing terpene profiles, beautiful colors, and mature trichomes. VEGANIC Cannabis is pungent and flavorful, but more so it produces flower that is safe, clean, and reliable.
We place great importance on the quality of the terpenes in our flower and the overall cleanliness of our plants. Our garden selection provides options for consumers seeking organic alternatives, that are free from harmful addatives.
Plants grown VEGANICALLY are healthy and hearty, resulting in buds full of robust and flavorful terpenes that are naturally derived to provide the purest sensory experience. Our flower highlights each strain's unique flavor profile, providing a smooth and clean-tasting experience that is GOOD TO THE LAST PUFF!
At Pure Coast Veganics Cannabis, we take care of the plants….so the plants can take care of the people!